DITTON Industrial and Technology Park in Latgale special economic zone
DITTON Industrial and Technology Park (hereafter - DITP) is located in Daugavpils, which is the second largest city of Latvia with over 84,6 thousand residents (according to data of the Central statistical bureau of Latvia as at 01.01.2017), more than 10 renowned universities and numerous other educational institutions.
With over 30,000 sqm of commercial, industrial and warehouse space is the DITP one of the most important industrial and technology parks on the south-eastern border of Latvia with Belarus, Lithuania and Russia.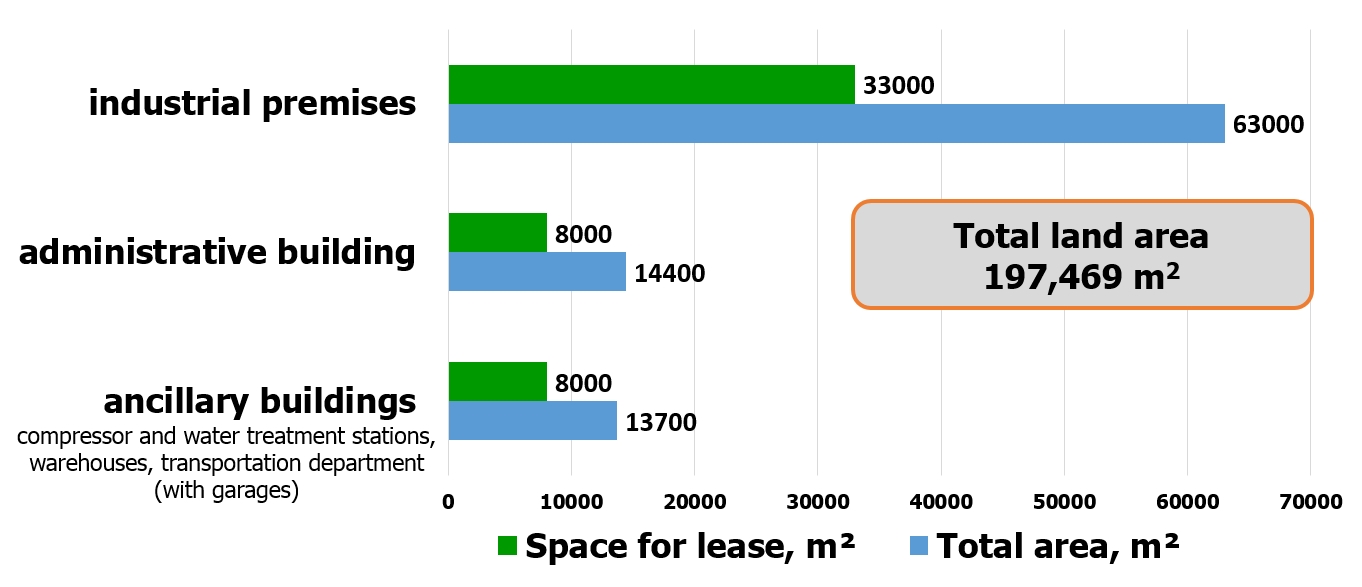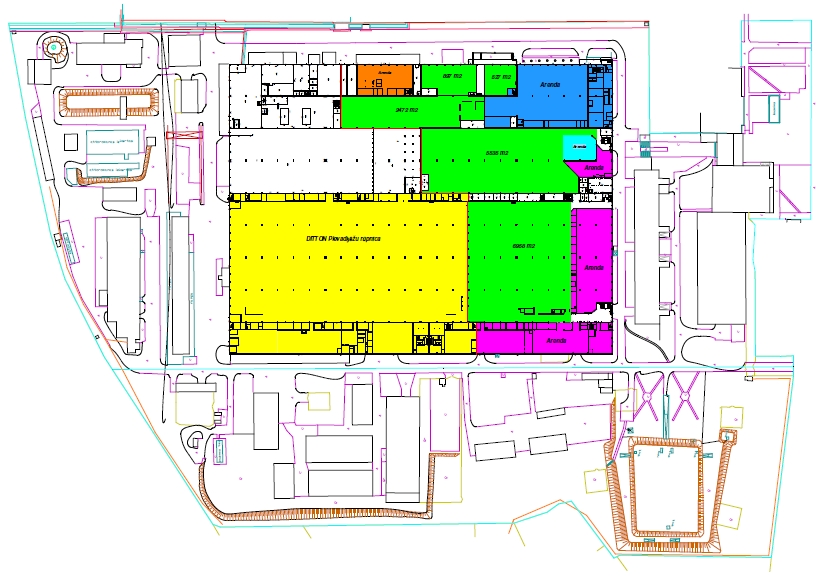 The rentable commercial space such as offices, warehouses and production halls, renovated in 2015, meets demands for convenience and comfort. For example, there are a high voltage line (three-phase electricity), high-tech communications cables, high-pressure water and gas pipelines, a water treatment plant. Besides there are some possibilities to adapt the space according to the needs of the specific renter.
The owner of the park, JSC DITTON Driving Chain Factory (hereafter - JSC DDCF) provides support services and strengthens partners' network actively to enhance the rapid growth of the DITP. JSC DDCF runs buildings and park management for attractive and competitive rental rates, whether it is the concierge service, installation of the electricity, the access to the gas and water pipelines, garbage removal or insurance and repairs.
On 14 June 2017, there was signed the agreement regarding tax relief granted to JSC DDCF pursuant to the order outlined in the Law on Latgale special economic zone.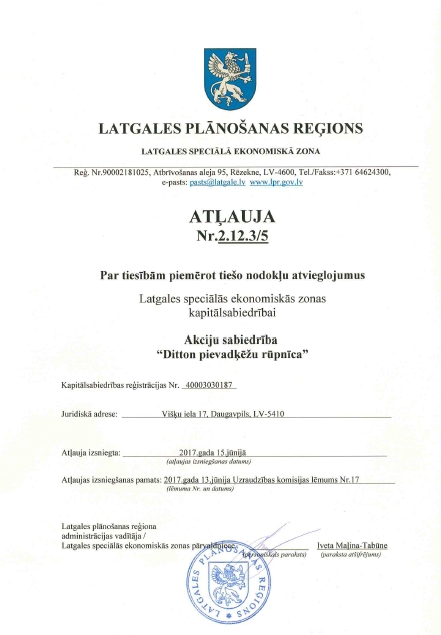 The geographical location of the DITP in the industrial zone of Daugavpils brings advantages of an excellent access to the regional road A6 (5 km), the new Daugavpils airport (13 km) and public transport. Buses number 3b and 3c reach the city centre, which is about 5 km away, in 20 minutes, when by car it takes 7 minutes. The border with Lithuania is 25 km, with Belarus - 35 km and with Russia - 120 km away.
Your benefits at a glance:
24-hour operation - seven days a week

offices starting from 10 sqm

production areas with ceiling height 8 m from 100 sqm to several thousand sqm

suitable for commercial and private use

flexible contract periods: short-term rent possible

seminar and conference rooms with necessary audio-visual equipment

perfect for logistics companies, distributors, wholesalers, for example, customs warehouse of DITP organizes consolidation of freights from and to European Community`s countries, as well arranges export, import and transit procedures and prepares accompanying documents (CMR, TIR Carnet and SMGS)

excellent transport links to other Baltic countries, Russia and Belarus, for example, there is the regional road A6 5km away, there is available a railway branch on the territory of the DITP

quick approach to the public transport, for example, the bus stops are right next to the parking lot

parking lot for cars and trucks

security service

petrol station next to the DITP