Back
Participation in the trade fair TECH INDUSTRY 2015 Rīga
30.11.2015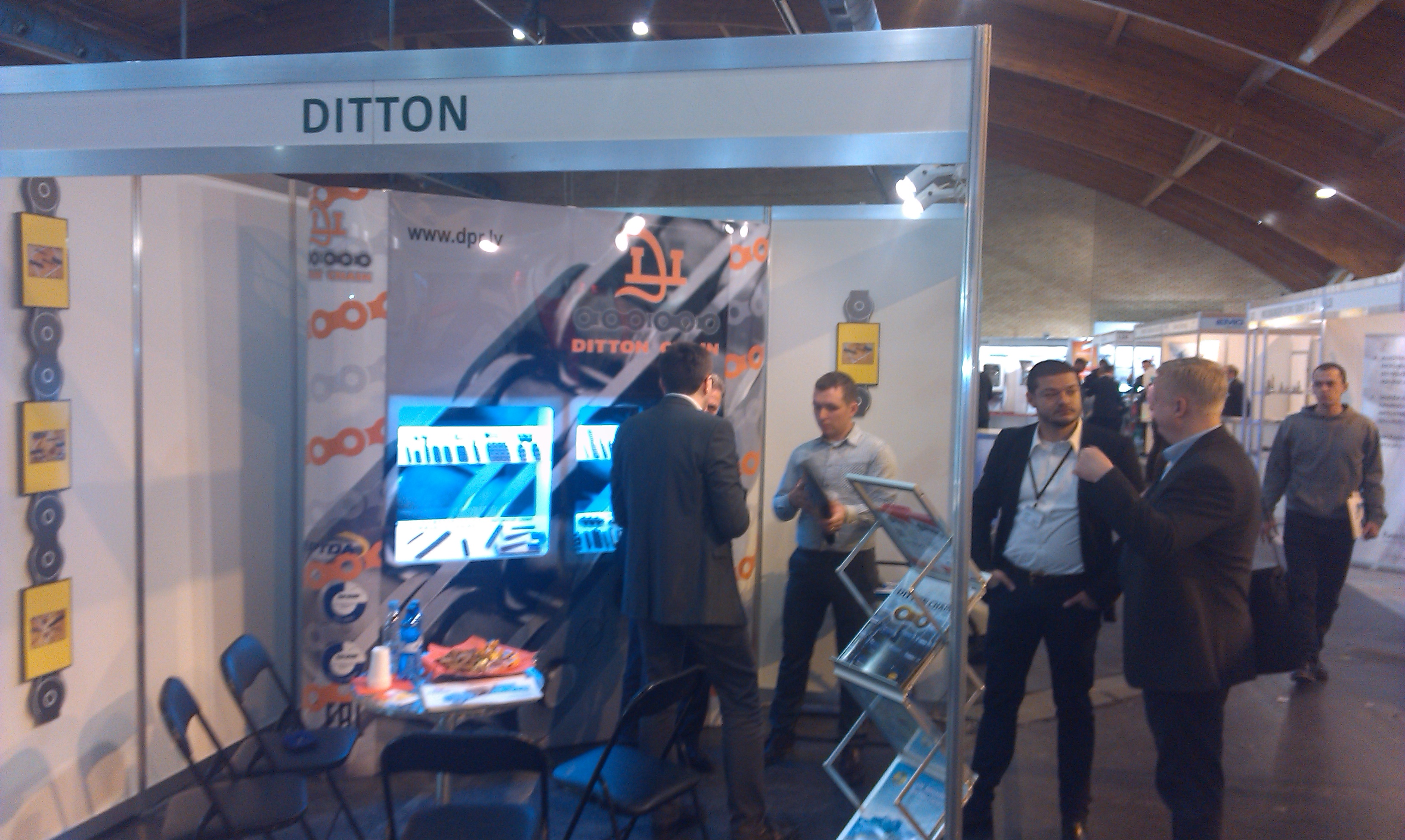 From 26 November to 28 November 2015 the JSC DITTON Driving Chain Factory attended for the first time as an exhibitor the trade fair TECH INDUSTRY 2015 in Rīga.
The trade fair for Mechanical Engineering, Metal Working, Automation, Electronics, Electrical Engineering, Production Supplies, Tools and Innovative Technologies was held at Ķīpsala International Exhibition Centre (Rīga) gathering more than 260 companies from the Baltic States, the Nordic countries, Germany, Poland, Italy, Australia, Slovakia, Belarus, Ukraine, Hungary, Taiwan and other countries.
The stand of the JSC DITTON Driving Chain Factory was presenting some of the produced samples. Trough discussions the visitors were introduced with manufacturing processes that shows their great interest in roller chains.